Our September MEASURE Volunteer Spotlight is Dr. Ana Herrera!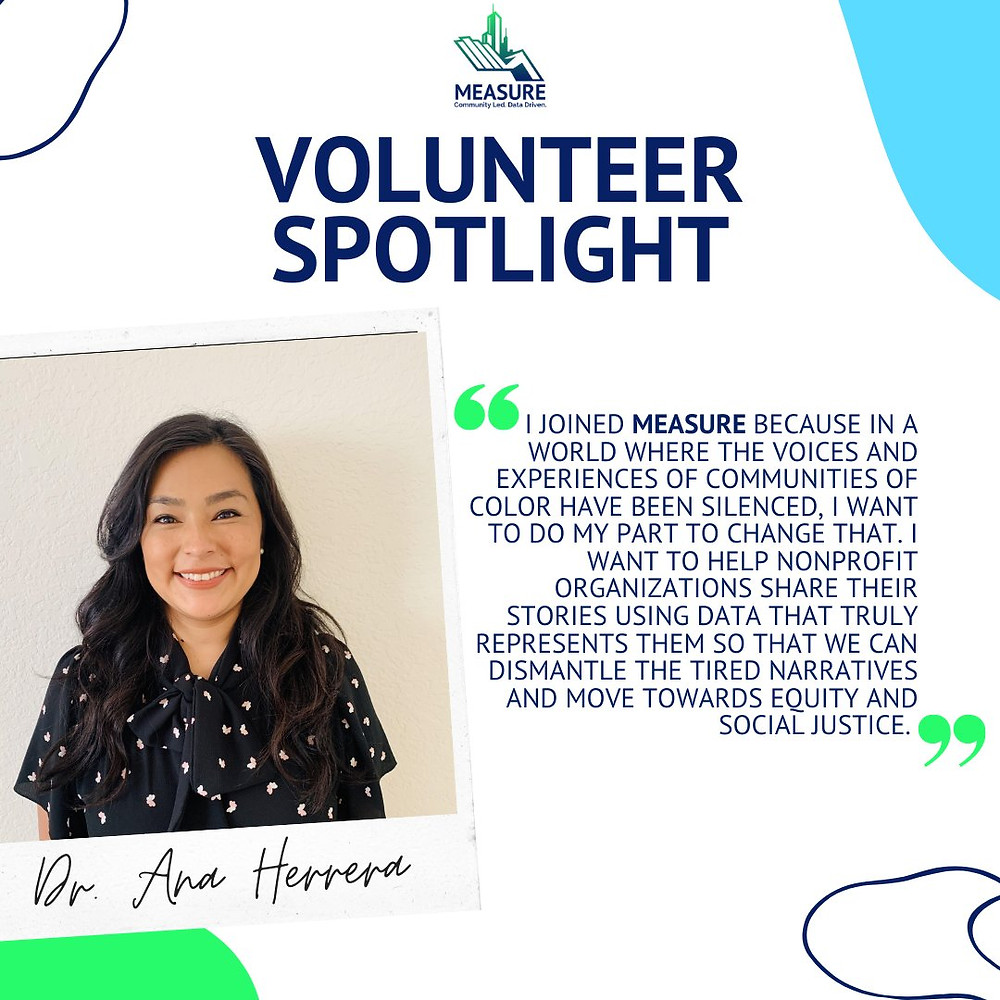 Dr. Ana Herrera is a member of the MEASURE Research Division. She serves as Director of Organizational Support & Evaluation. She is leading the Travis County Girl Squad Evaluation project and is also providing survey design support in our mission as an organization to provide data support to Black and Brown-led nonprofits. Ana is a bright spirit who shows up ready to serve! ⁠
⁠
Thank you for all that you do! ⁠