BIG DATA & COMMUNITY POLICING CONFERENCE
WHY ATTEND THE BDCP CONFERENCE?
Learn directly from a variety of stakeholders, including experts in evidence-based policing and design thinking, about the advancements in smart policing initiatives and modern technology adoption.
Meet & Network With Thought Leaders: Don't miss out on the opportunity to network and exchange ideas with Pioneers in the evidence-based and community policing fields from across San Diego County and nationwide!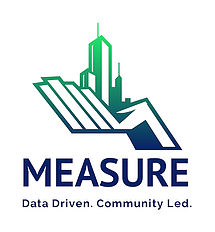 Intersection of Law Enforcement, Tech, Faith & Education:
Hear from a collection of voices on the importance of big data & community policing practices, and how each of them are utilizing the techniques in their own fields.
Cutting Edge & Evidence-Based Research: Gain access to the leading research in evidence-based and community policing fields, and hear it from the researchers and practitioners who are implementing it themselves.
Receive a Certificate of Completion: Demonstrate your expertise by collecting and earning a certificate that highlights your thought leadership and forward thinking.
At the Big Data & Community Policing Conference, you'll find the unique intersection between law enforcement, education, advocacy, faith, technology and the evidence-based movement. Members from all of these factions come together to learn about the newest and best ways to use data to create a better and safer society.
TEXAS SOUTHERN UNIVERSITY
"This workshop was a conversation for change about how we can use data to reform our criminal justice system!" - Texas Southern University (BDCP 2019)
"What Measure is doing is important, it is valued and it is welcomed by me, our police chief and our community." - Mayor Steve Adler of Austin, TX (BDCP 2017)
CHIEF RENEE HALL OF DALLAS
"I was honored to serve as the keynote speaker at the Big Data & Community Policing Conference 2018. We want the community to know we are surely in your corner." - Chief U. Renee Hall of Dallas, TX (BDCP 2018)